How Much to Hire a Skip in the UK
The ideal skip size depends on not just the amount of waste you are creating but also how much space you have to put the skip, generally the larger the skip, the cheaper it works out per cubic yard of waste removed. Skip Hire UK will tell you that sometimes it works out cheaper to hire a tipper van and transport any waste to the disposal centre yourself, this is a great way to cut down on costs if you have so much waste that would otherwise need several skips. At Skip Hire UK we know that hiring a skip if you haven't done it before can be slightly intimidating with talk about cubic yards, builders skips and a whole mass of other jargon which is why we make skip hire easy and affordable.
Our Guarantee
---
Free site visit and survey
No hidden costs
British standards compliant
Fully Insured
Clean and efficient
Professional workmanship
Skip Price Variation Across the UK
Skip hire prices can vary substantially depending on the size and waste material and that's before the cost of any skip permit or parking bay suspension. Our standard hire period at SKip Hire UK is up to 2 weeks but if you need a skip for longer, just ask but do bear in mind the duration of your skip permit. Skip Hire UK will advise you that before putting a skip on a road, you need a skip hire permit and may also need a parking suspension but we can help with this.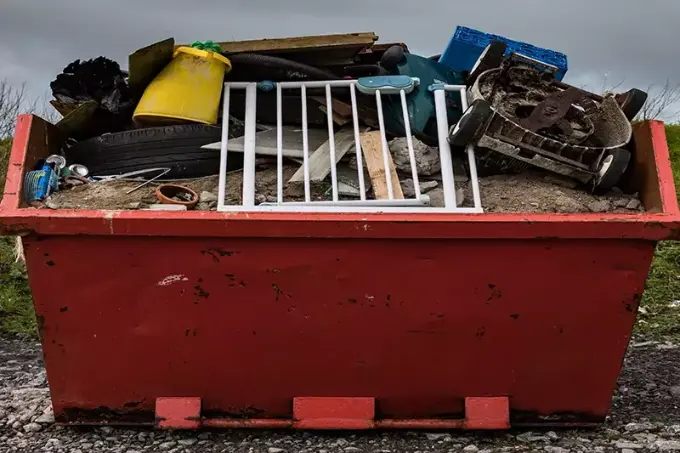 One of the most important things to do before you hire a skip from Skip Hire UK is to work out the size you need. there are several sizes to consider. mini skips are the cheapest, but be cautious about getting something too small for your waste needs. Skip Hire UK will advise you that generally smaller skips, like the 8 yard varieties, can be completely filled with heavy items but larger skips (like a 12 yard skip) may have limits. Many waste centres ban certain items like batteries or fridges for disposal but skip hire companies may have their own additional restrictions too, so it's best to make sure you know these before you agree to the hire.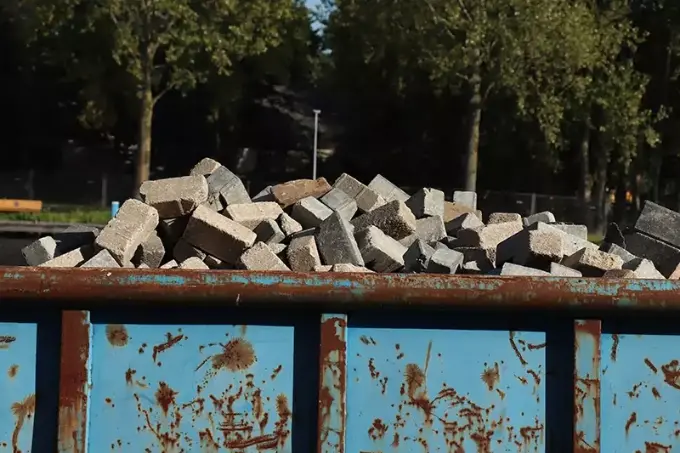 Commercial Waste Disposal
If you have never hired a skip before or used a commercial waste disposal company, you may not be aware of the strict regulations regarding banned items so speak to an expert at Skip Hire UK today. The 8-yard skip is the most popular from Skip Hire UK within the construction industry, but if you have lots of light items that take up a lot of space, a 10 or 12 yard may be more suitable for your needs.
Permits and Trapezoid Skip Hire
Potential customers should be aware that like skip hire, permit costs can vary wildly depending where in the country you live so ask Skip Hire UK for a quote today. Skip Hire UK will tell you that the price of hiring skips varies from city to city or depending on the area of skip hire.
Though there are a number of local skip hire companies in the area, Skip Hire UK always keep their costs competitive and their services high quality. Don't forget that skip hire permits are only valid for a set period of time, so make sure you check this when you get them or ask the experts at Skip Hire UK for further information. There's enough to think about when you're hiring a skip without having to go hunting for prices so to make things easy Skip Hire UK prices include drop-off, skip hire and collection, and we'll recycle up to 100% of the waste you fill your skip with.
All Types of Skip Hire Work Undertaken
Do You Need Help ?
Call Us Now On